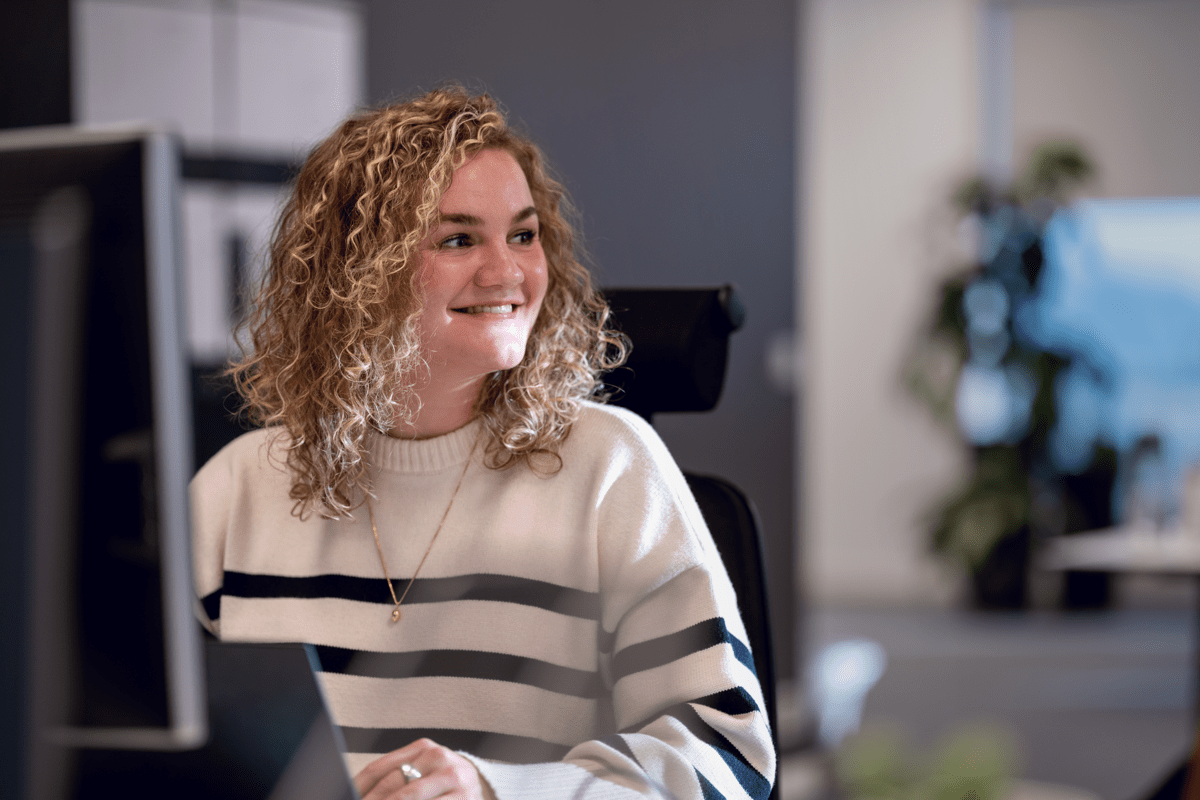 About us
At Admincontrol, we believe that the future depends on the quality of decisions and we deliver online solutions for efficient and secure management of business-critical information for e.g. boards of directors, management teams and legal and financial companies. In the Nordic region, we are the leading player in our industry and our software is used by 2/3 of listed companies in Norway. Admincontrol is a growing company with operations in six European markets and great ambitions for the future!

We are a technology company that focuses on people. Our working environment is inclusive and evolving and is characterized by a flat structure and high ceilings. To succeed with us, you need to be able to identify with our values: smart, passion and trust and actively contribute to the exchange of knowledge and experiences. You can expect the same from your colleagues.
Workplace & culture
Admincontrol is characterised by a unique and great culture and team spirit, where employees look forward to coming to work. People care about each other, and social is important, but we also focus on building strong professional teams that can thrive in an increasingly challenging business environment.
Need more reasons to join us?
The best colleagues you can ever imagine

Of course this is subjective, but it's definitely what we mean!

Full 5 weeks of paid vacation

So that you can relax and come back to work full of energy and passion.

Good insurance and medical help agreements

We have one of the best insurance and medical help agreements, so that you can always feel safe.

Central offices

There's a train or bus station close to every office, making sure it's convenient to travel to work every day.

Social gatherings

We love to be social - whether it's for a gathering in the office Friday afternoon, a Christmas party or a company trip.
Why we love working at Admincontrol!
In Admincontrol you become part of a big family. Here people come not just for our positions, but also because they have been recommended starting in Admincontrol. Admincontrol is not just a great place to work,. we are also a big family.

Katarina Saari

Marketing Manager

I am proud to work in a place where we take our corporate social responsibility seriously. Admincontrol has for many years now had a good cooperation with the aid organization Sabona and contributes to their important work for i.e school children in Zimbabwe. In addition to a warm commitment to Sabona, we in Admincontrol also show great care for each other. We are really good at caring for each other and together ensure a good atmosphere and a top working environment.

Nina Ferlic

Lead Client Manager & CSR Officer

The culture and team spirit of the Admincontrol sales team is unique. We are committed to working together and to playing each other better, although of course we also have room for some friendly competition between us. We also find our customer groups very exciting, we meet companies and managers who are often part of the news and social debate, and I find that they have great interest and benefit from our products.

Thomas Bertheau Aaserud

Senior Sales Executive
About Admincontrol
Admincontrol offers web-based solutions as well as a separate iPad and iPhone app for secure collaboration and easy sharing of documents in business processes such as board and management work, due diligence, capital injections and stock exchange listings. Users save time, gain better control and are better prepared, which in turn results in better decision-making.
Admincontrol's solutions stand out in terms of user-friendliness, reliability and security. Our customers' confidence and positive user experiences are guaranteed by skilled and motivated employees providing personalised service locally in each market. For our board portal solution, we are proud of a 98 per cent customer renewal rate from year to year.